Teddy's photo shoot was a bit of a covert operation – his Grandmother Carol booked me secretly as a birthday surprise for her son, Teddy's Dad. All we had to do was wait until Teddy was next due to spend a day at Carol's house and sneak me in!
Teddy is 15 months old here and, as you can clearly see, he is a very handsome little man. With quite a grown-up expression a lot of the time. So much so, an originally 45 minute photo shoot turned into 2 hours, Carol's daughters working tirelessly behind the s̶c̶e̶n̶e̶s̶ camera to try and coax a smile or even a laugh.
Teddy was quite adamant about his seriously cool look, though, so we only managed a few times – but then his little face just lit up! Here are some of my favourites from the day; Teddy's Dad just received his surprise photos and was delighted with his present, so mission accomplished!
Teddy is a toddler of many talents, hobbies and interests…reading his book:
…budding gardener: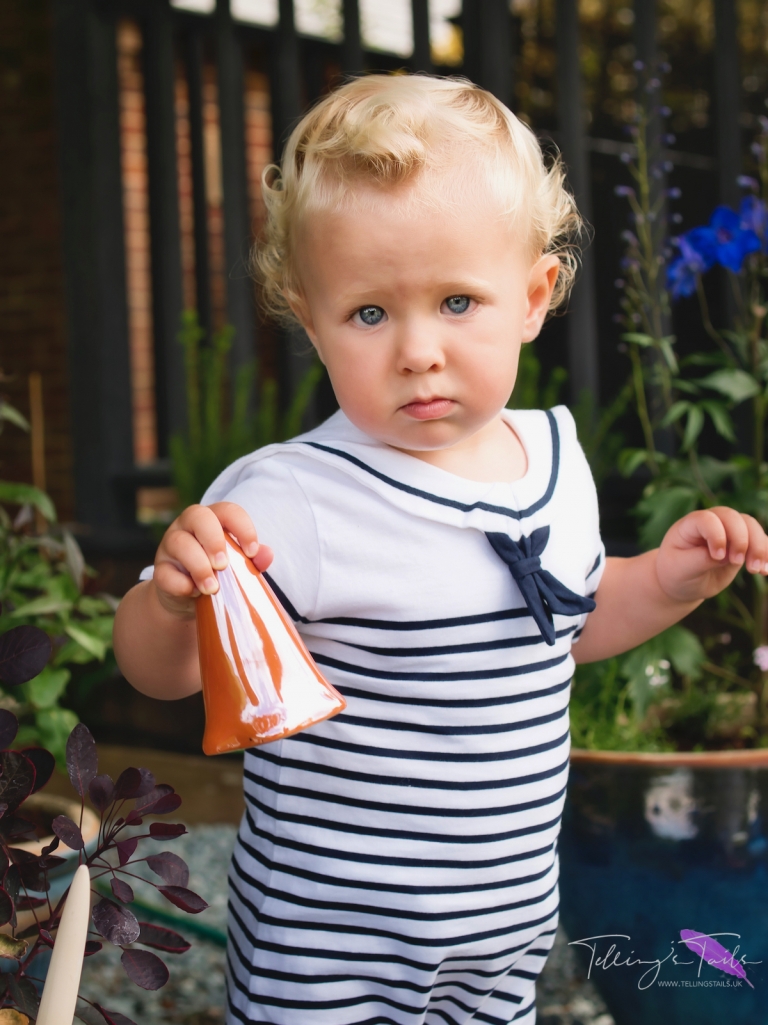 …just checking…yep, they're looking good!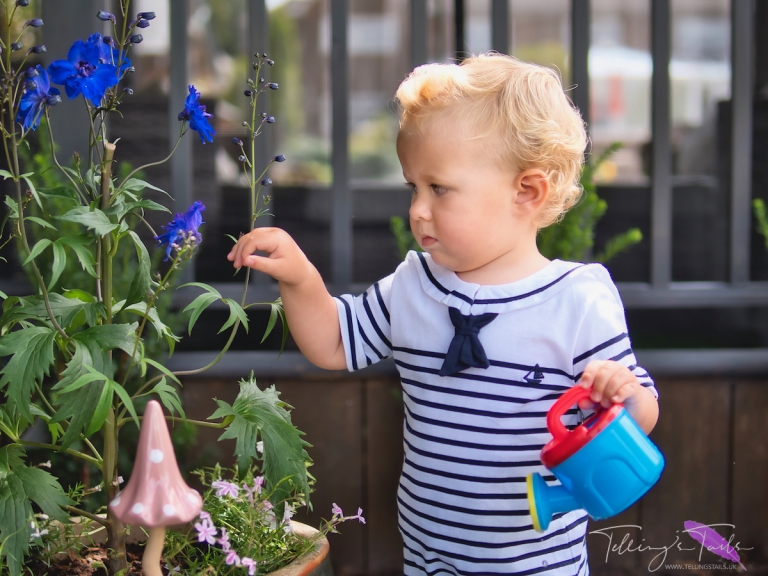 …piano virtuoso (in arty black and white):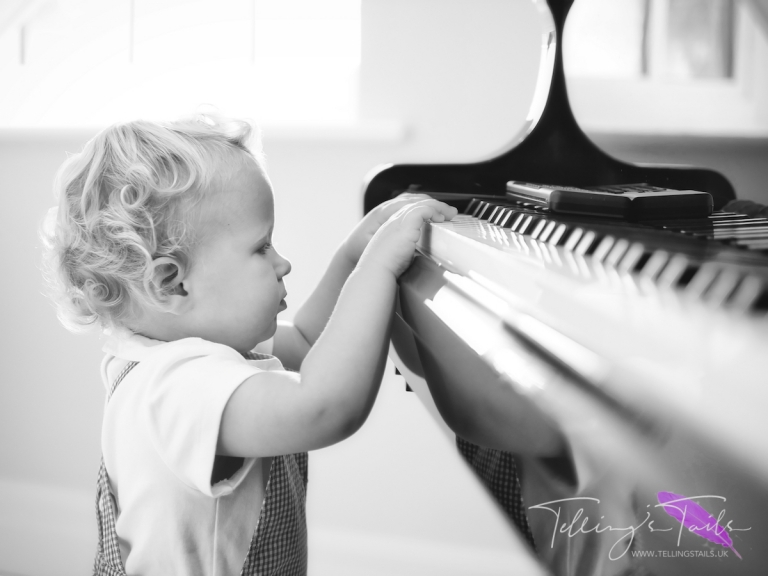 …proprietor of prestigious toy boxes:
…water quality analyst:
…pram test driver:
…bubbles quality control…yep, they seem perfect!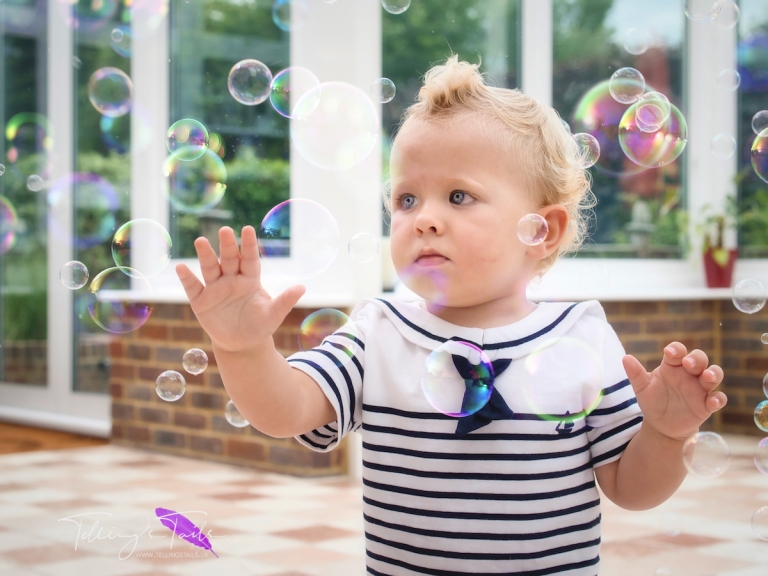 …peek-a-boo!!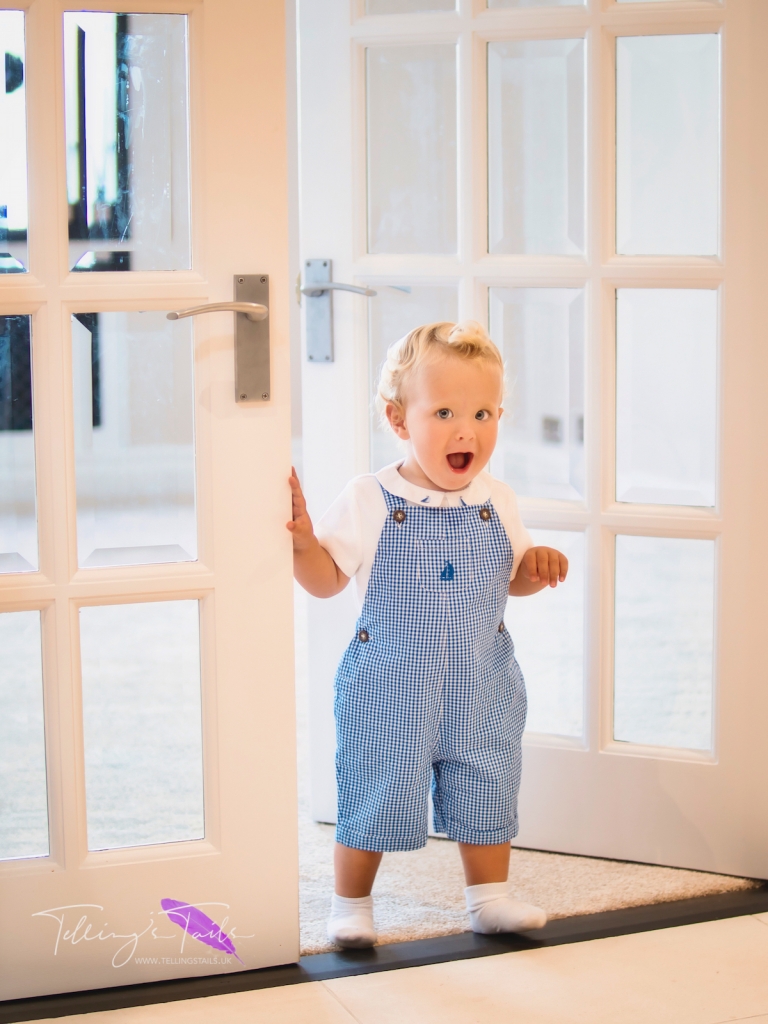 Yay, we got a smile!!! (What you can't see is Carol's daughters collapsing behind me with exhaustion from all the funny faces they had to pull and dance moves they had to pull off to get this laugh!)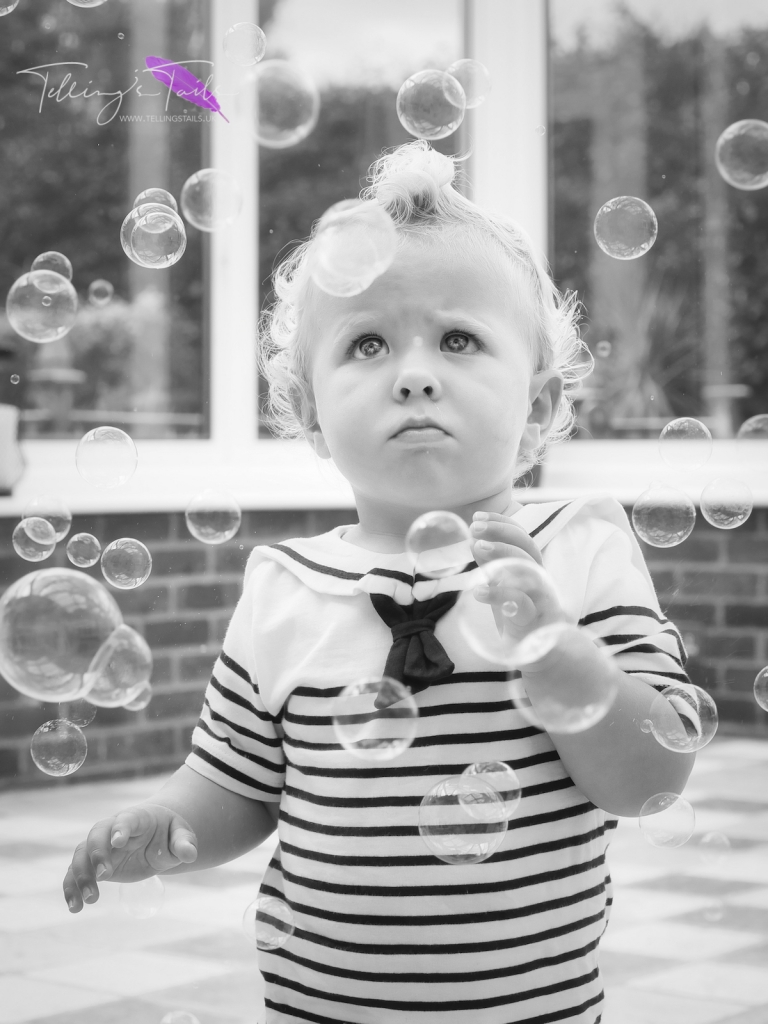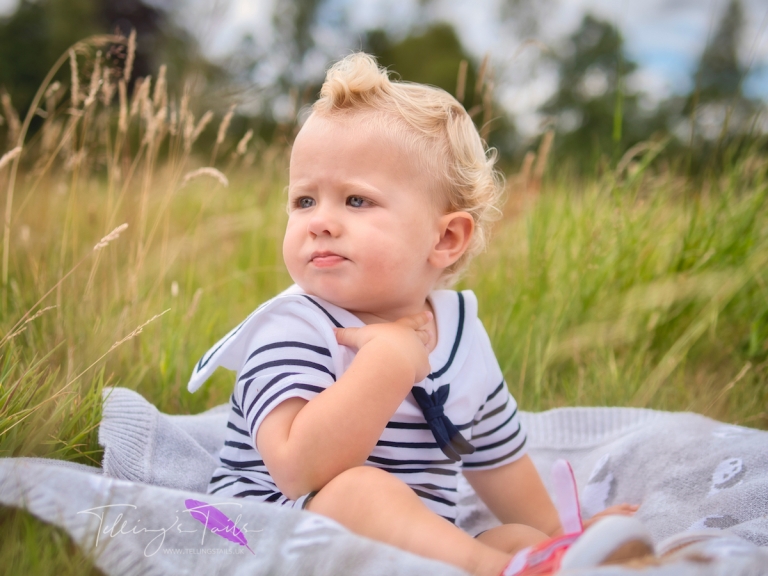 Wow, those biiiig blue eyes!! Teddy, I'm yours!